These Anthology Guidelines Last Updated on April 15th, 2018
Open submissions have concluded, but please check in here
periodically for news about GOD and other projects
From Hy:
Most genuine thanks to everyone who submitted material to Ghosts On Drugs.
So far we've purchased 26 stories, totaling 111,000 words.
At this point I've read every story that's come in—over 850 submissions. My focus is now making final decisions on the few remaining stories in our "Maybe" pile; developing stories that are close but aren't yet quite where Will and I need them; and pushing the anthology forward as a commercial publication.
We are no longer taking unsolicited stories for this particular anthology. That said, we may request more Ghosts On Drugs tales later on for other projects (e.g., a podcast, a sequel), and we may eventually launch other anthologies.
Please feel encouraged to keep visiting this page every couple of months for news about the anthology's progress, when and how to buy it, and related projects that might be of interest to you.
Meanwhile, heartfelt thanks for all your enthusiasm and support. We truly appreciate it.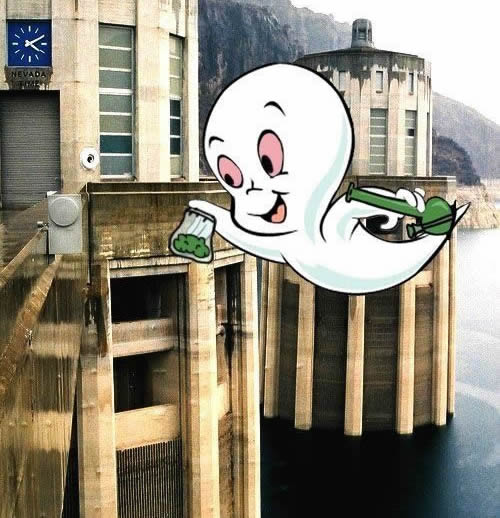 Ghosts on Drugs Guidelines
(Post-deadline, for invited writers only; open submissions concluded on November 15th, 2017)
Bestselling author Hy Bender (BookProposal.net; 16 books including 5 Dummies books, a Complete Idiot's Guide, and The Sandman Companion; The New York Times, Mad Magazine) and book developer Will Paoletto (Enterprise Cometh; My Bad Parent) are putting together a short story fiction anthology titled Ghosts On Drugs.
And we're inviting you to send us a story so great that we can't resist saying "yes" to it.

The only rule is that a tale include some version of at least one ghost who's on some version of at least one drug.

And both key terms are broadly defined—e.g., a ghostwriter hooked on cough syrup could fit, and a dead ancient god with an inhumanly intense craving to be worshipped again could too.

Also, a story can run anywhere from 2 pages to 40 pages, so a short-short tale that's a solid fit for the collection will definitely be considered.

This book is designed to be playful and fun, so we're especially seeking stories that are a mix of comedy and other genres—e.g., comedy & fantasy, comedy & SF, comedy & horror, comedy & thriller, comedy & Western, comedy & adventure. That said, we'll consider a great tale of any genre, or combination of genres.
Whatever the category, we want stories that are fresh, smart, extremely entertaining, appeal to a wide-ranging audience (high concepts are especially appreciated), and provide an emotionally satisfying ending (smartly crafted character arcs/transformations are especially appreciated).
In other words, send us your very best work. Blow us away with your intelligence, originality, honesty, and artistry.

Some of the advantages of being in this anthology:
Getting a credit for a book that's likely to receive substantial attention because of its cool high concept, wildly inventive range of ideas, and exceptionally fine writing.
Receiving payment on our acceptance—15 cents a word for the first 2,500 words and 6 cents a word after that (to encourage tight writing).
Receiving a share of the royalties (based on word count).
Working with Hy—a world-class editor—to make your story the very best it can be.
Fun!
If the above sounds appealing, then please feel highly encouraged to submit material.
Please be aware that this anthology is designed to showcase new material. We might consider a reprint under unusual circumstances (e.g., you're a celebrity author with millions of fans); but otherwise please send us only original material that's never been published before.
Also, if you see guidelines for this anthology elsewhere that in any way contradict this page, please rely upon what you read here. The most accurate and up-to-date information about Ghosts On Drugs will always appear on this page—which was last updated on April 15th, 2018.
Please send anything related to the anthology to Hy Bender at hy@hyreviews.com.

Looking forward to your playful, inventive, genius (or so-stupid-it's-genius) ideas and wonderful writing.
Warmest regards,
Hy
Email: hy@hyreviews.com
Book Site: http://BookProposal.net
Writing Samples: http://tinyurl.com/hywritings
Screenplay Site: http://HyOnYourScript.com
Comedy Blog: http://BestNewYorkComedy.com
Comedy & Theatre Site: http://HyReviews.com
Comedy Career Interviews: http://TMCPB.com/#fci
Copyright © 2018 Hy Bender & Will Paoletto